Ladies Social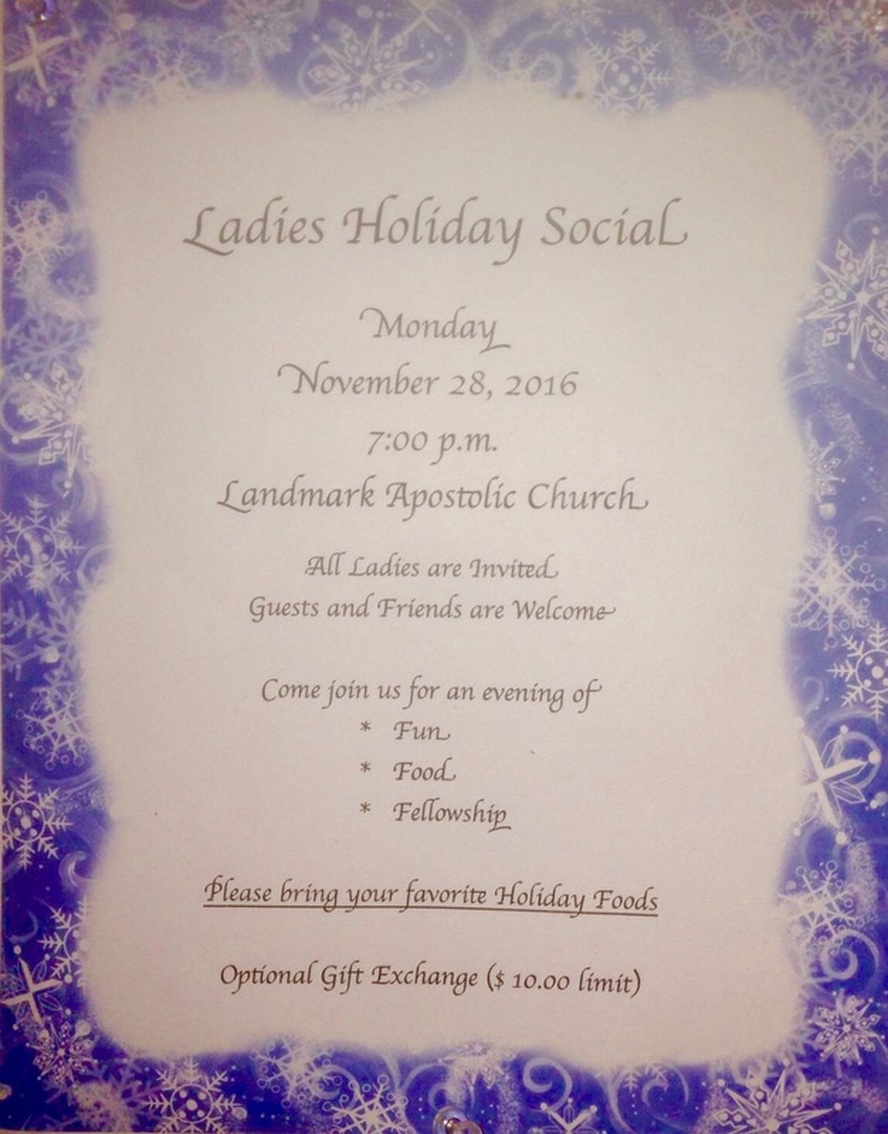 ---
Pastor Daniel Gill

Pastor Daniel Gill was born in Elwood, Indiana. He graduated from Apostolic Bible Institute in 1970, St. Paul, Minnesota. He was married to Joyce Martin in 1968 while attending bible college. She also graduated from Apostolic Bible Institute. They have four children. Two girls, Rebecca and Ruth, and two sons, Paul and Daniel, and ten grand children.

In October of 1970 he and his wife founded the United Pentecostal Church in Cheyenne, Wyoming where they pastored for almost eight years before being called of God to come to Salt Lake City, Utah to found another church. From just he and his family meeting in the YWCA, to various homes, to a church building located in Midvale. The church now meets in a facility of 11,200 square feet conveniently located in the heart of the Salt Lake Valley. Consisting of a beautiful sanctuary, kitchen and food serving area, fellowship hall, Sunday School office, six spacious Sunday School class rooms, a separate prayer room for the men and women, and a pastor's office.
---

Click here to listen to
Recruiting Warriors
by Bro. Daniel Gill.
Bro. Ron Erpleding blessed us with a message from God.
Click here to listen!
Build your faith with Bro. Trailer.
Click here to listen!
Our Sectional Youth Conference was both edifying and entertaining.
Listen to it here.
Choices
, by Pastor Daniel Gill
We are still getting used to recording the services, so we tend to start recording a little late. Please bear with us as we get used to this. I'm certain that we will start getting the beginning of the sermons soon.
Sunday School: 10:00 AM
Sunday Evening: 6:00 PM
Wednesday Evening: 7:30 PM

Prayer starts a half-hour before service.


Be a Blessing

It is only through your faithful support and generosity, that we are able to continue our work in Salt Lake City.

Your support is very appreciated!

---
---